Brand Feature: Loloi Rugs
Time to Upgrade Your Home with Loloi Rugs
About Loloi:
Founded in 2004 by Amir Loloi, this brand specializes in handcrafted goods, allowing craftspeople to continue to transcend time by hand-tying, stretching, spinning, and colouring the cloth all under one roof. Loloi's carpets are still made the traditional manner in India. In order to preserve this old tradition, each stage of the production process is carried out by hand, whether it is the complex work of weaving or the dip-dying of wool.
Amir Loloi launched his brand with the purpose of introducing the crafts of rural Indian craftsmen to American consumers. It's crucial to preserve the quality of the product and preserve the craft of rug manufacturing for this expanding family company.

"IF YOU'RE ONLY LOOKING AT A FINISHED RUG, IT'S EASY TO FORGET HOW MUCH CRAFTSMANSHIP IS INVOLVED."
— AMIR LOLOI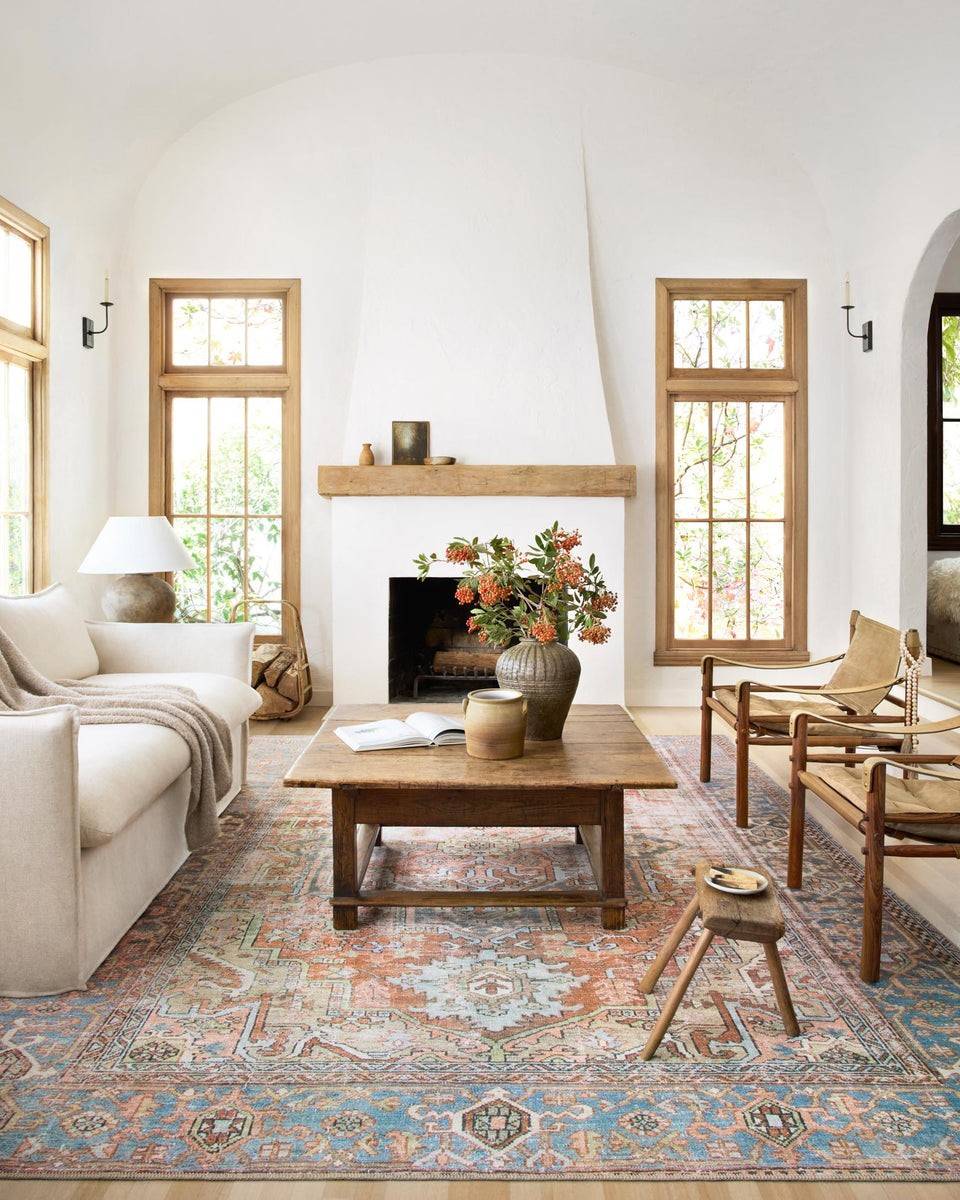 The well-known rug company is famous for producing some of the most sought-after floor rugs in the design world, including rugs created in collaboration with interior design stars like Magnolia Home, Amber Lewis, Chris Loves Julia, ED Ellen DeGeneres, and others.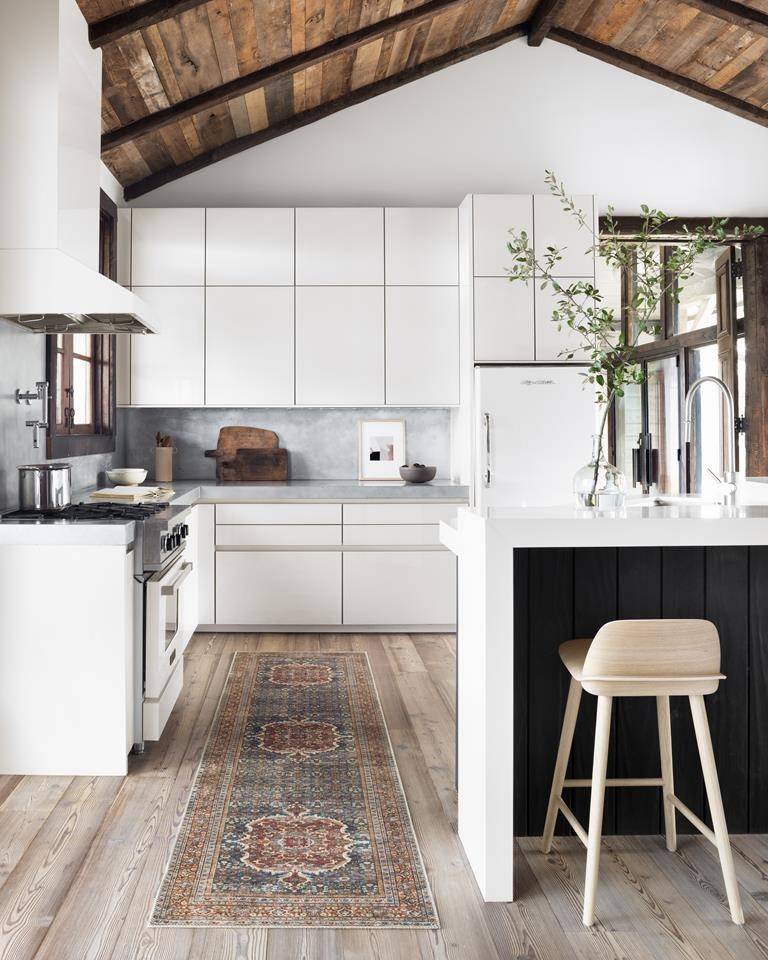 How to Choose the Perfect Rug Size for Your Space
Finding the perfect area rug is one of the most crucial steps in decorating any room in your house. Area rugs have the power to instantly change the look and feel of a space. And even better, if you want to update your room, area rugs are pretty simple to replace! Each rug can drastically transform your room by changing the style or colour to your existing space and design.
When looking for an area rug, there are several aspects to take into account, including size, texture, and design. Additionally, area rugs preserve your flooring, offer warmth and comfort, and can enhance the design in your home! Whether you're looking for an area rug for your living room, a runner for your kitchen, or a small rug for your bathroom, Loloi has it all. Every size, every colour, and every pattern.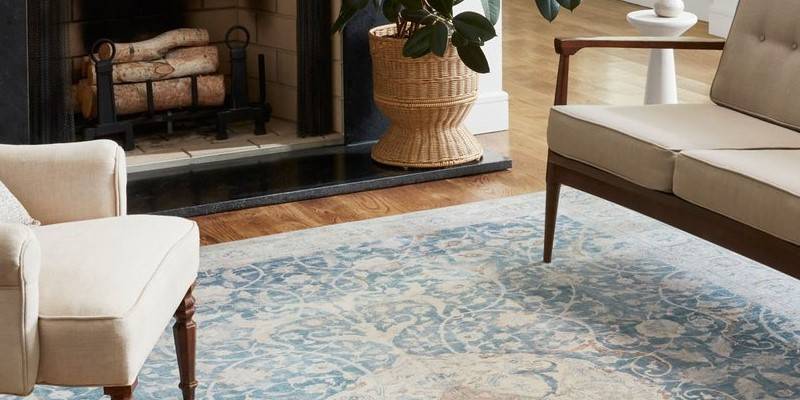 Living Room: In a spacious living room, you have the choice of placing all of your furnishings—especially the sofa, chairs, coffee table, and end tables—on the rug. Alternatively, we recommend placing the front legs of the chairs or sofa on the rug in a living room of average size. There should be a minimum of 6" of rug on either side of the furniture.  
Typical living room rug sizes are 8' × 10' and 9' × 12' 
Dining Room: To allow for the ability to pull out chairs, we recommend choosing a rug that reaches at least 2' on either side of your table. Nearly all tables require rugs that are at least 8' wide. If your dining table can be expanded, choose a rug that will fit below it even after it has been extended. Or maybe you have a circular table? You can utilize a rectangle rug or choose one of our square custom-sized rugs (or be adventurous and think about a circular rug!).  
Typical dining room rug sizes are 6' x 9', 8' x 10' and 9' x 12' 
Bedroom: When it comes to the size of a rug for a bedroom, there are a few options:
-The first choice is to put the rug under the bed, as well as the surrounding furniture, including nightstands and a bench at the foot of the bed.
-The second choice is to set the bed's bottom third on the rug. In other words, the rug should begin directly in front of your nightstands.
-Finally, if other bigger rugs won't fit in your space or if your arrangement is asymmetrical, you can choose to have just runners on either side of the bed.
Typical bedroom rug sizes are 8' x 10' for a queen bed, and 9' x 12' for a king bed 
Kitchen: If you have a galley style kitchen, the ideal rug size is a runner. Depending on the rug, these are often two to three feet wide and up to six to ten feet long. In a galley kitchen, a runner is wonderful since it takes up just the right amount of room while still showcasing the lovely hard surface flooring underneath.
Typical runner sizes are 3' x 8' and 3' x 10'  
One place to put an area rug in an L-shaped or square kitchen is in front of the sink. It won't take up a lot of space and will give you a comfortable place to stand when cleaning the dishes, washing your hands, and preparing food.
Typical rug sizes are 2' x 4' and 2' x 5' 
Why We Love Loloi
Because of its exceptionally high quality, wide variety of price points, and convenience of rug maintenance, Loloi rugs are a favourite of ours. They have enhanced the rug market with the newest textures, ground-breaking designs, and vibrant colours throughout their product line thanks to their forward-thinking design philosophy. With a broad selection of modern, traditional, indoor/outdoor, transitional, and contemporary rugs, Loloi not only caters to modern trends but also consistently sets the bar for the most current design trends.  
Shop Our Favourite Loloi Rugs:


We chose to carry Loloi because each piece is so special, one-of-a-kind, and handmade using only organic and sustainable materials. This brand allows artisans to continue to transcend time by hand-tying, stretching, spinning, and colouring the cloth all under one roof. This meticulous intention is what makes owning a Loloi rug such a memorable experience. It almost seems as though each item was made specifically with you in mind.