Brand Feature: Made Goods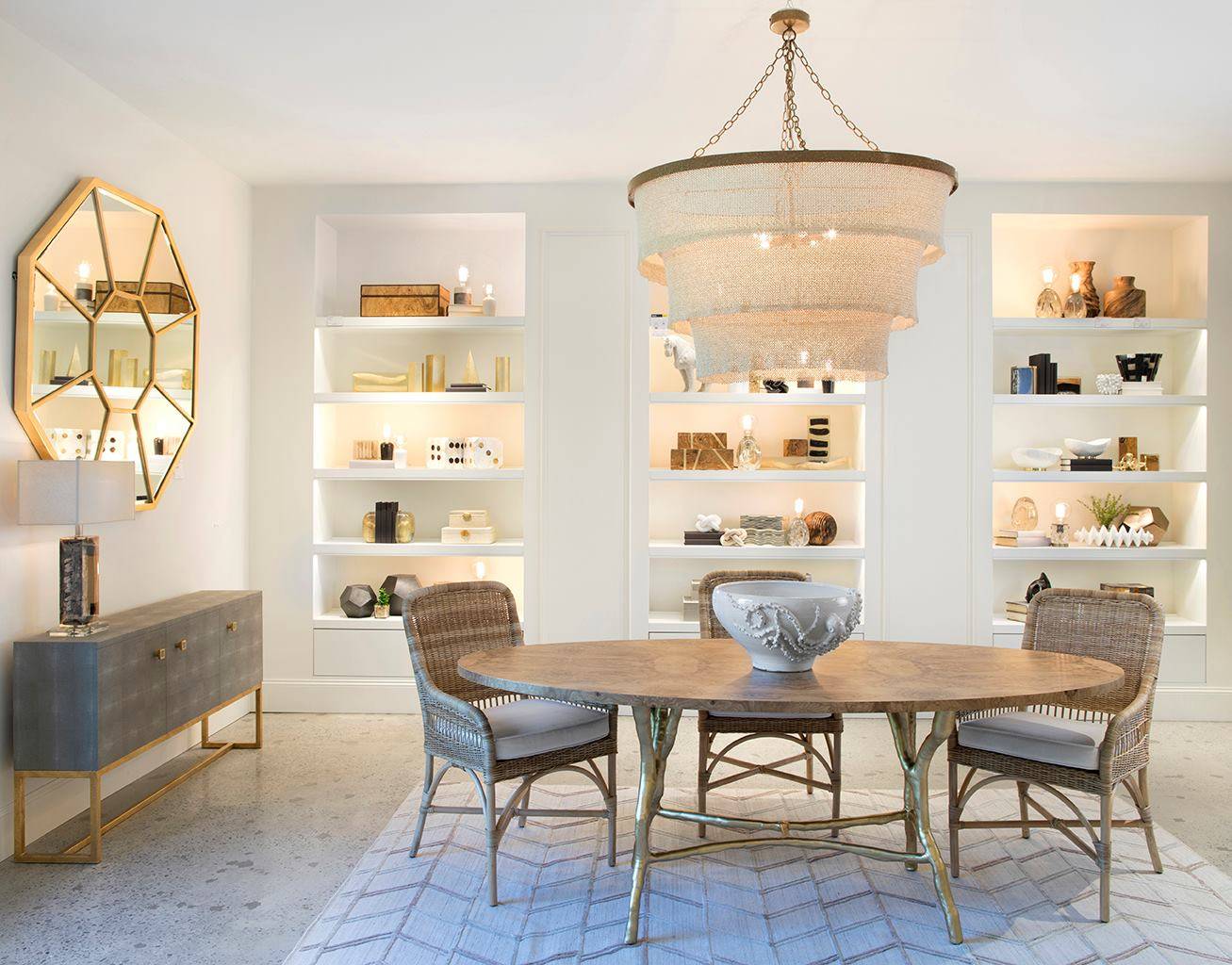 About Made Goods:
With a focus on designing
bold
statement pieces
for the home, Made Goods gives your space a
dramatically
unique
style. This innovative brand employs a group of skilled designers who combine uncommon materials with thoughtful design and unusual shapes. Any space in your house will flourish from the
texture
and
material-focused
lighting and furnishings from Made Goods. They collaborate closely with international artisans to offer you
cutting-edge
designs that not only bring visual appeal but also unlimited functionality.
With Made Goods,
every piece is
handmade
, and never mass-
produced,
which ensures the quality and design of their products.
Almost all pieces are available in a variety of colours and finishes to completely customize your order.
If ever you are looking for lighting and furniture made from all natural and sustainable materials, Made Goods has you covered!
---
This eclectic-style room almost exclusively consists of furniture and décor designed by Made Goods. The design speaks for itself while the colour scheme stays neutral with a strong emphasis on texture. One of the focal points of this space is the Hallie Coffee Table, which is covered from top to bottom in soft suede, giving it a laid-back bohemian style. The abstract shape and six layers of gorgeous rattan on the Alondra Chandelier make it another eye-catching piece in this room. 
---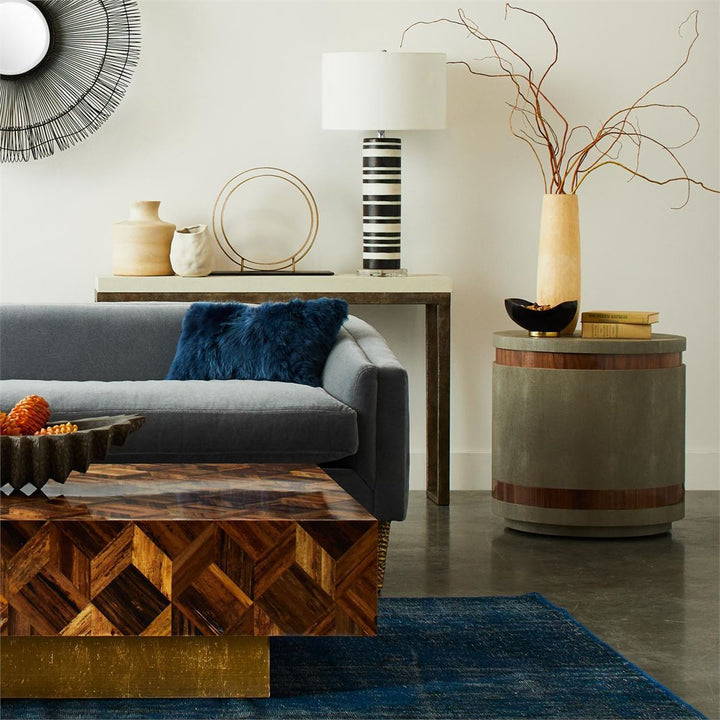 With the variety of colours and materials available, you will undoubtedly find the perfect piece for your room with Made Goods. Many of the finishes in this living area are cool tones, but the Lesandro Coffee Table adds warmth to the room. As mentioned, Made Goods includes a lot of natural and organic materials in their products. This coffee table is made of natural banana bark, paired with a gold-painted raffia base. On the other hand, the Chance Table Lamp restores that warmth with its matte black and white ceramic finishes. 
---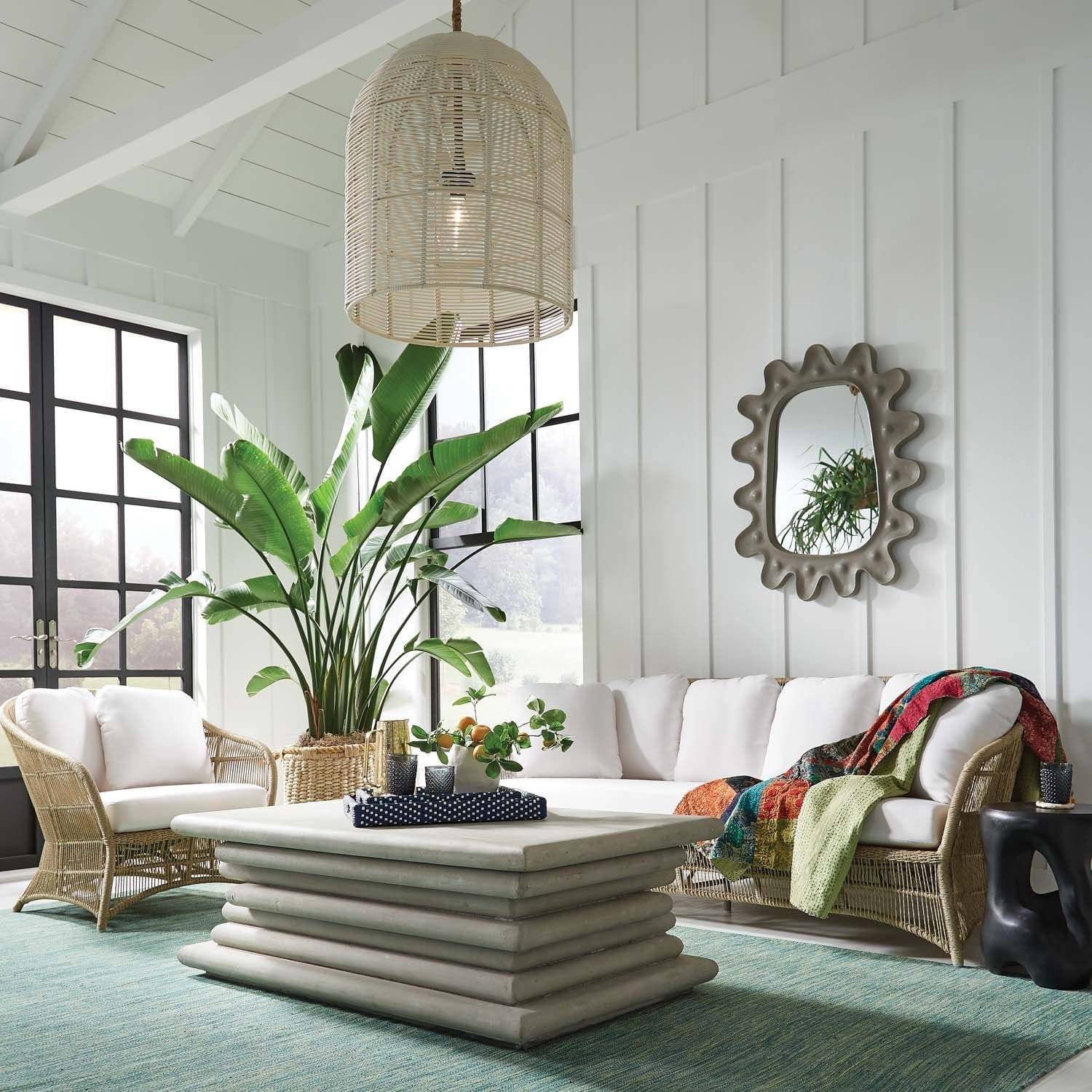 In this unique living area, it's impossible to pick just one focal point! The advantage of contemporary design is that you are not limited to just one texture or colour! Mixing and matching is ideal when creating layered designs. The most unique piece featured is the Lukas Mirror, which is made of reinforced concrete to withstand a range of temperatures and environmental conditions. The Dorsey Coffee Table is another statement-making piece that consists of stacked layers of reconstituted stone for added texture. And lastly, what ties the room together, the Evander Pendant. Breathable rattan slats in this birdcage-inspired chandelier allow light to pass through and highlight the material's inherent beauty, hung from a braided abaca rope.
---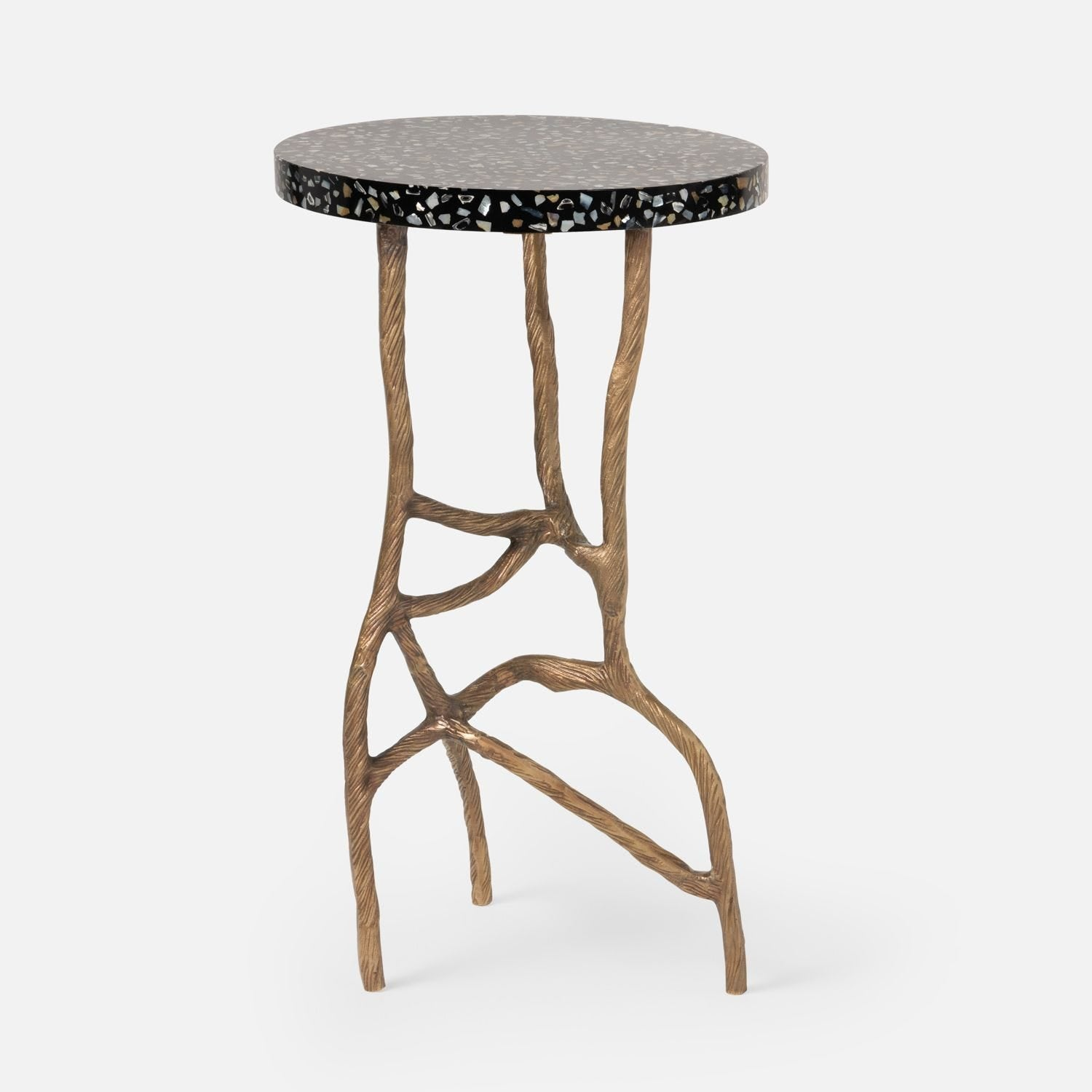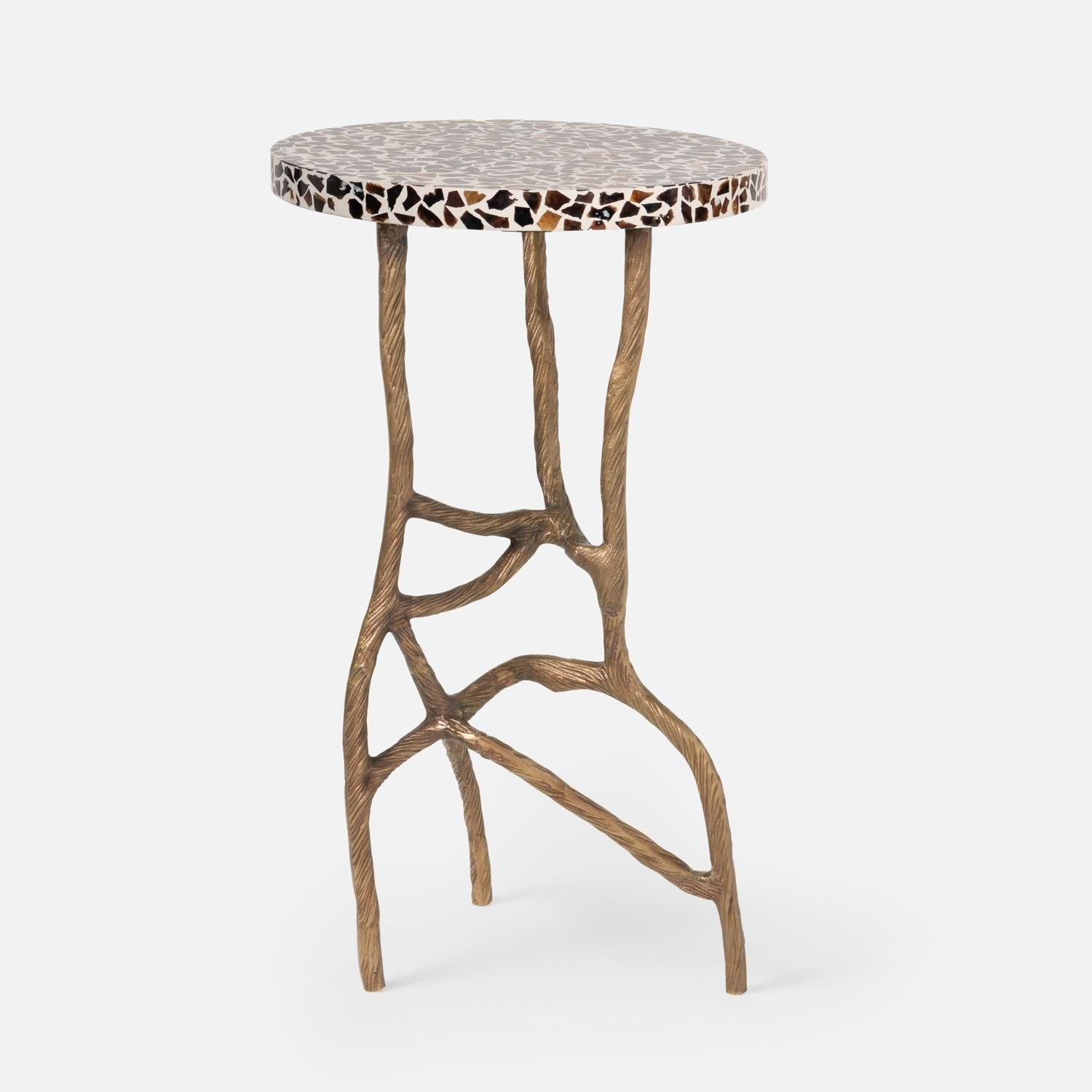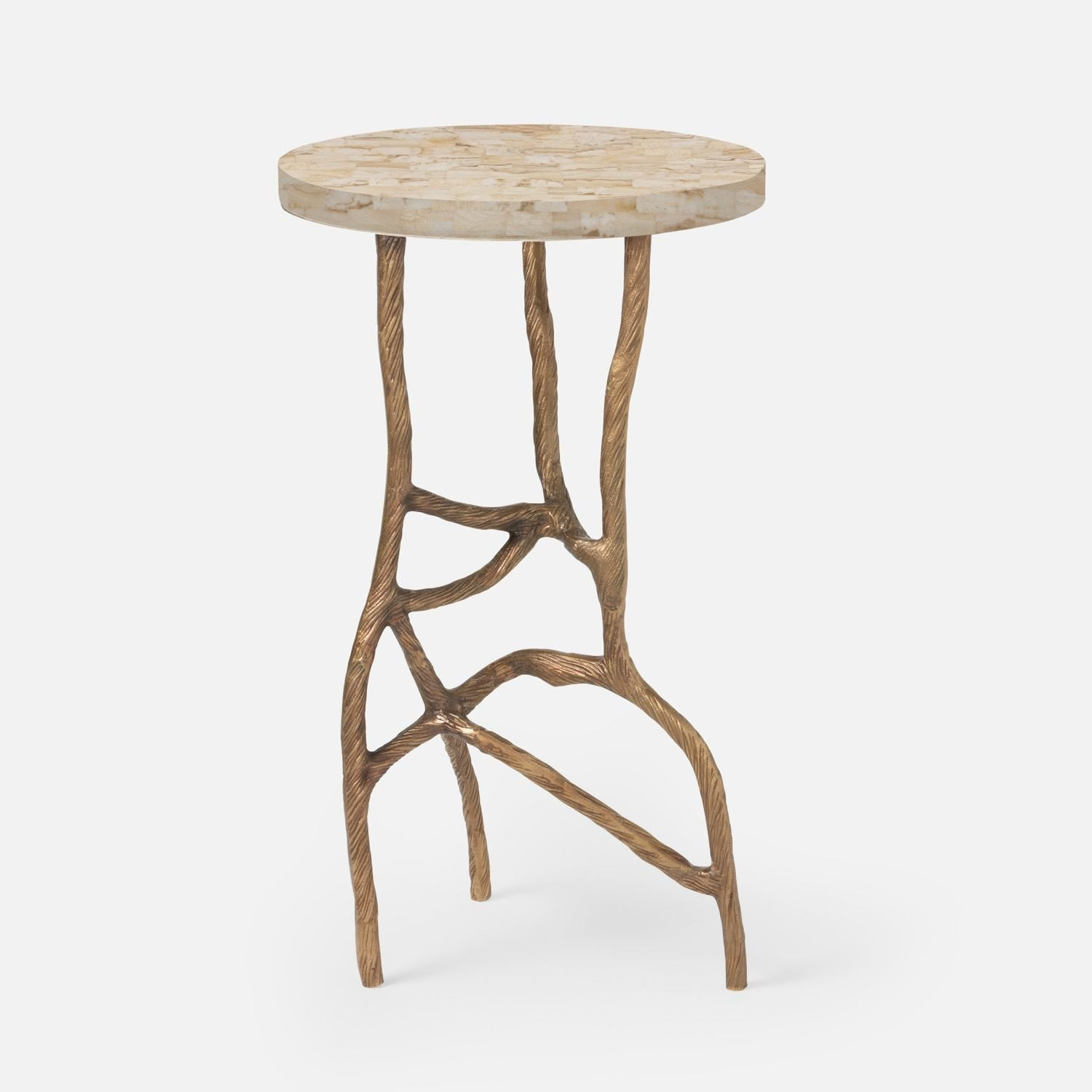 Fully Interchangeable 
The most amazing feature of Made Goods' products is the complete interchangeability in terms of finishes. For example, the Genevier Side Table is one of their fully interchangeable products. You have a wide selection of finishes to choose from when selecting the base and top. Made Goods offers all possibilities, whether you like a brass or bronze base, a crystal stone or a Capiz shell top. You can see how many different styles this table can accommodate by simply switching out the top.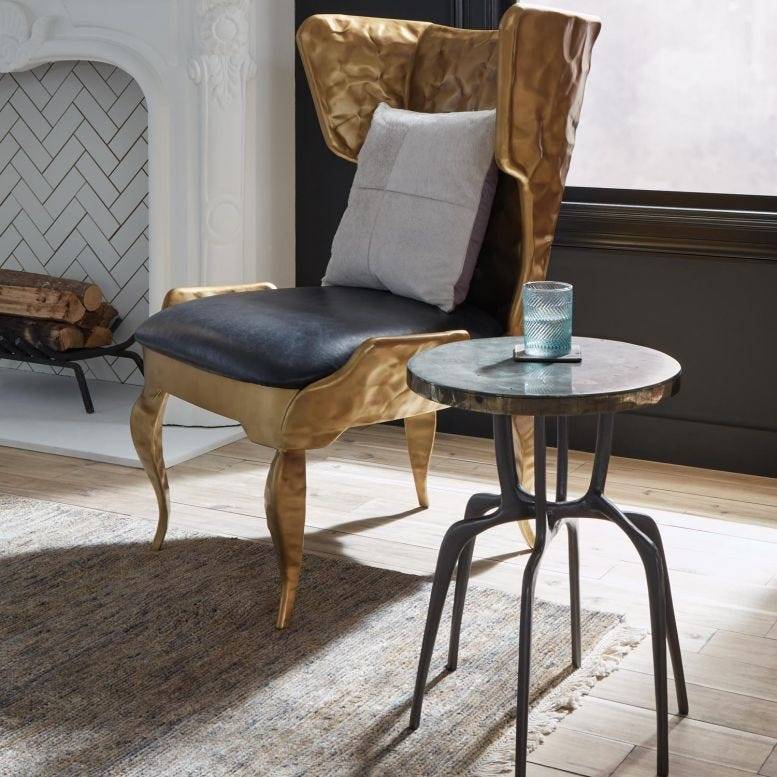 ---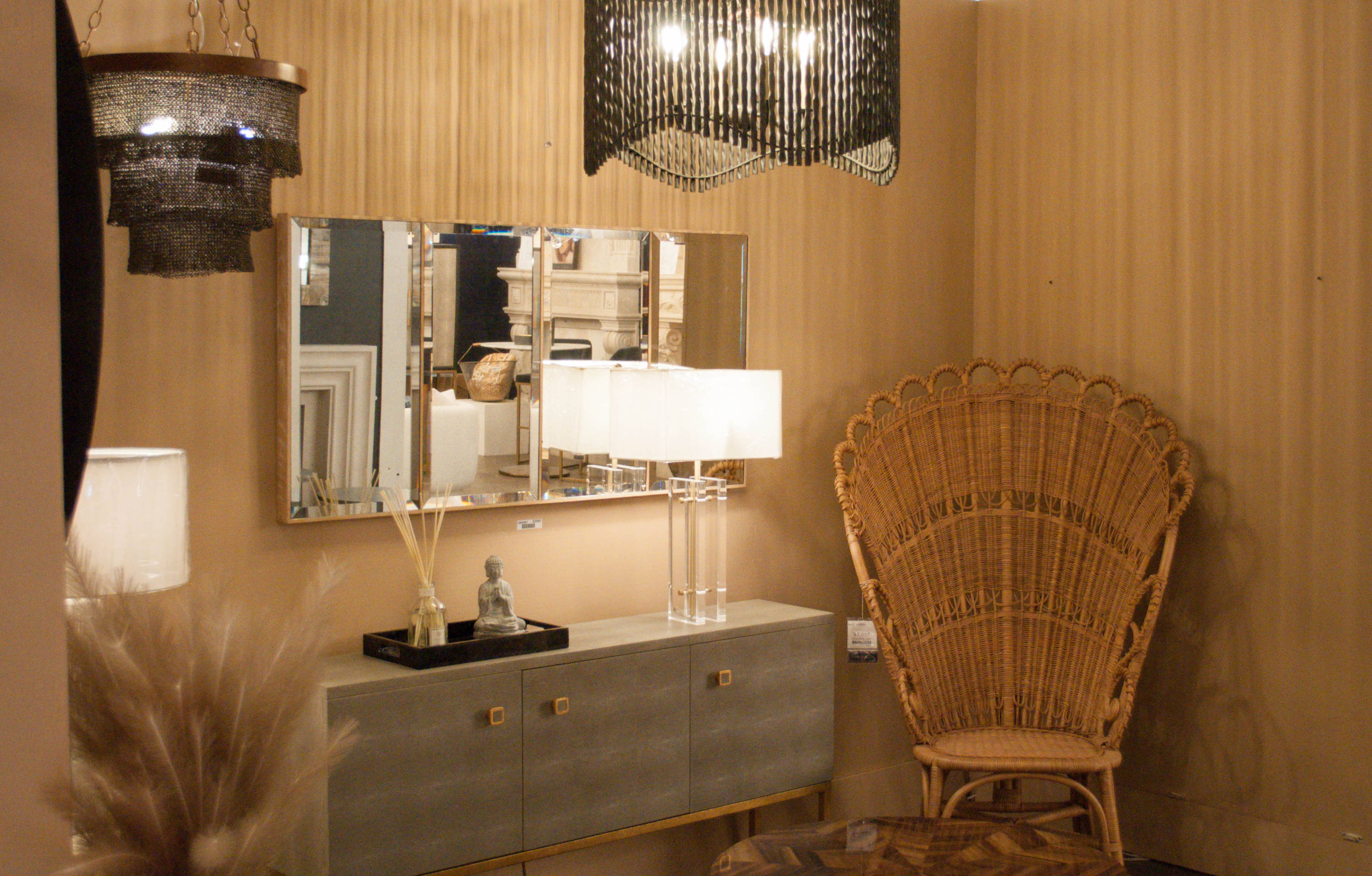 Union's Made Goods Gallery 
Made Goods is an innovative brand with a diverse collection of lighting and furniture. Formed from a passion for bringing back timeless values and aesthetics, Made Goods designs everything with an all-natural flair, creating pieces that are truly one-of-a-kind. Working closely with artisans to provide you with the most unique pieces possible. They use natural materials in their collection, like vegan leather, rattan, and linen, which add texture and distinction to their products. Every item is handmade without cutting corners—Made Goods ensures that they care about each step of the creative process to bring you the best final product possible.
Exclusively at Union in Quebec !