Brand Feature - Regina Andrew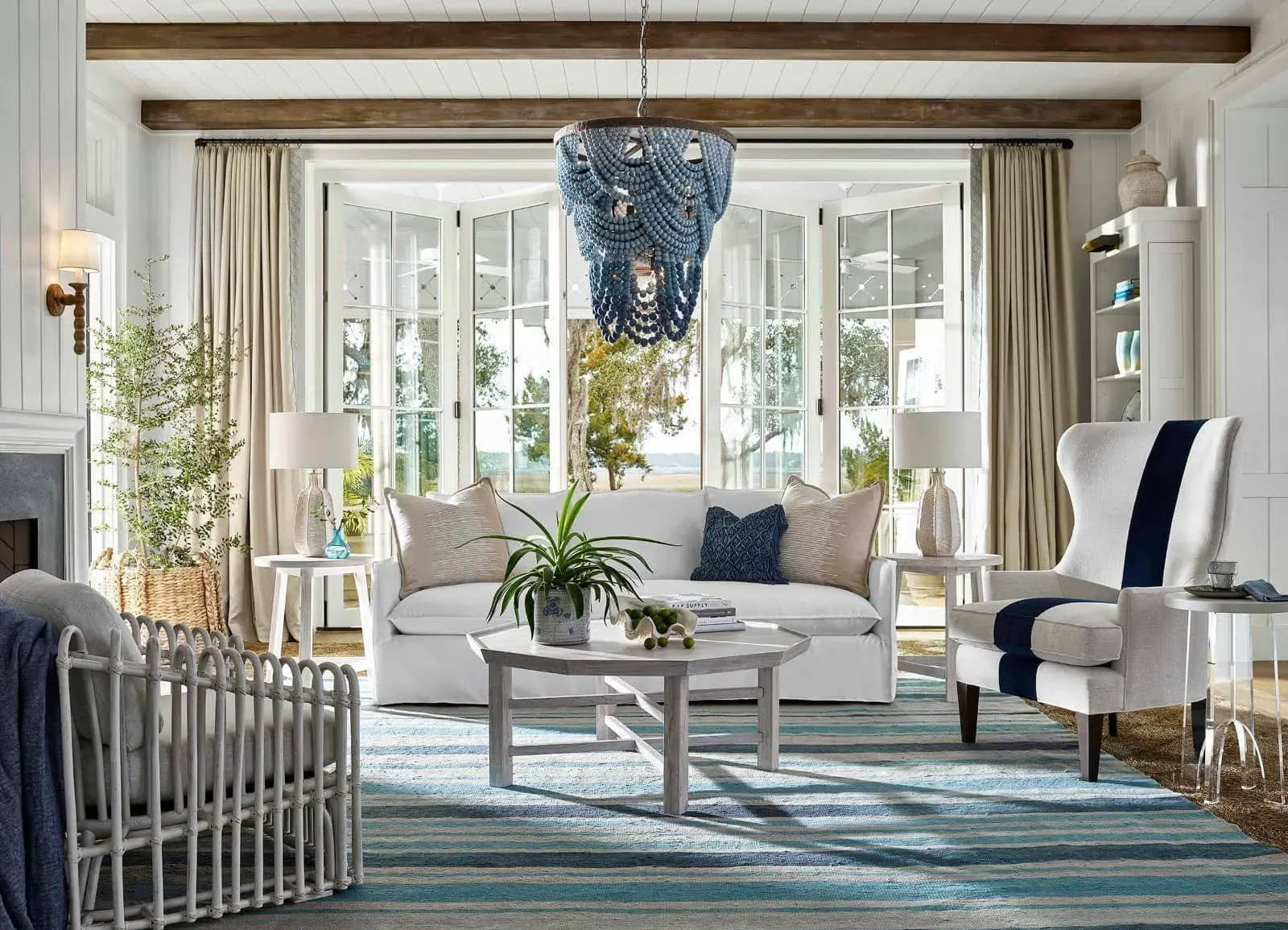 Regina Andrew is one of our favourite designers since they are always on the lookout for new materials and forms to incorporate in their work. Founded by Real-life couple Carla Regina and James Andrew with one goal in mind: to electrify the room. Their home decor and lighting firm, based in the "Paris of the Midwest," has achieved that ambition and more, brilliantly blending form with function and a healthy dose of rock 'n' roll along the way.  
Their products are made with natural materials as the focal point and are inspired by worldwide trends. Alabaster, crystal, and marble have a timeless appeal, while brass and mirrored finishes add Regina Andrew's characteristic glitz. They cleverly incorporates classic materials and contemporary lines into new yet timeless lighting, furniture, and decor.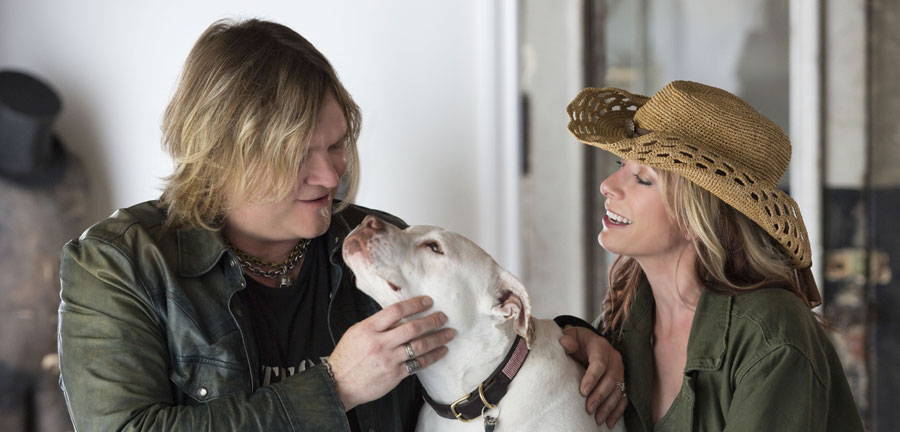 What Makes Regina Andrew Different?
They have deep attachments to the city they call home. Regina Andrew's personality, as well as what they produce and how they make it, is shaped by Detroit's style and character (or bravery). Their hunt for materials and shapes that inspire their art has taken them all over the world. Their items are manufactured with an obsessive attention to detail and a promise to deliver the unexpected, much like the experience that inspired them.
Each piece is a labor of love for Regina Andrew, who pays close attention to every detail. Their team is motivated by a love of the process, as well as cutting-edge innovation and high-quality workmanship, all of which are trademarks of Detroit and their spirit.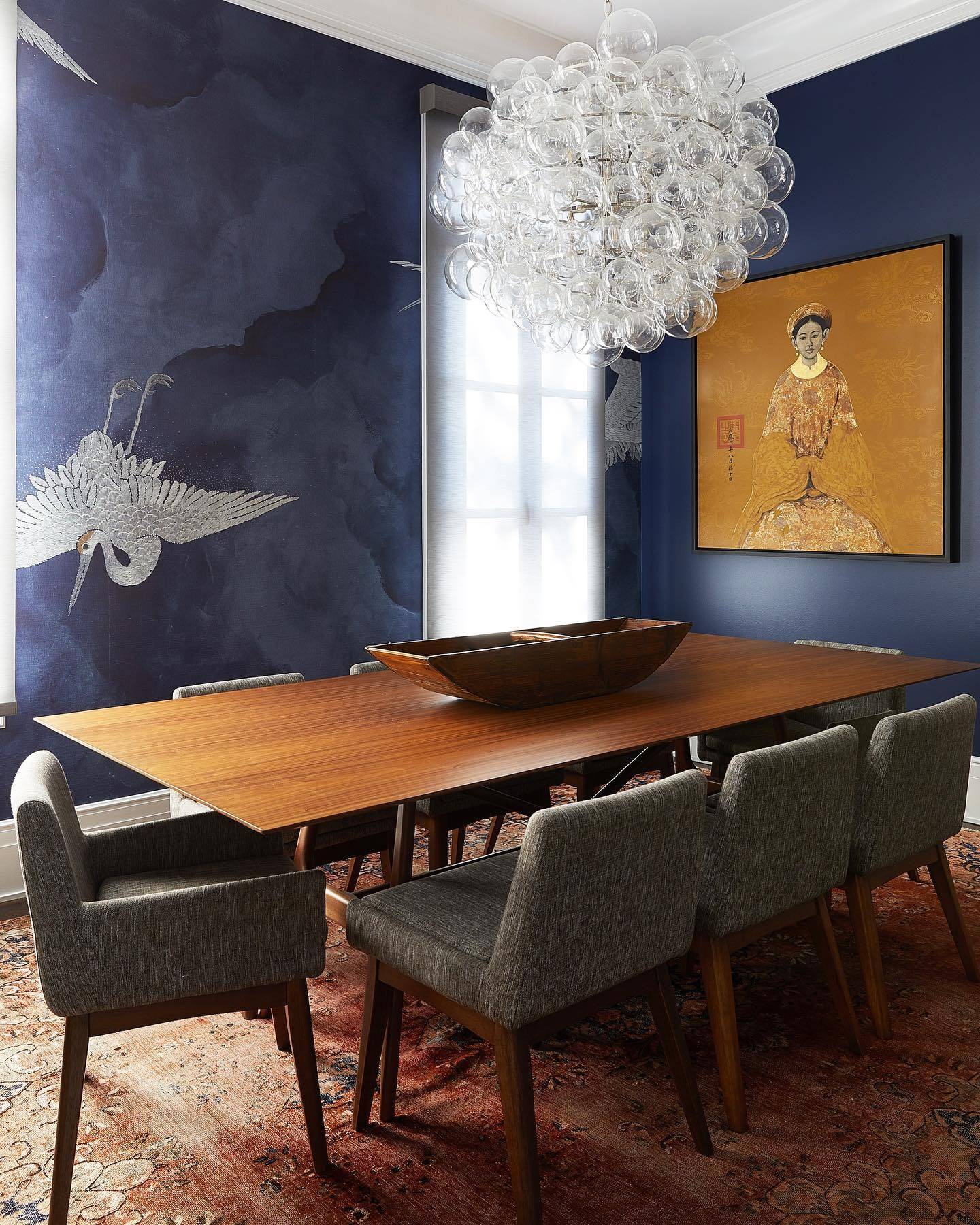 How can you bring this look into your home? 
Their Modern Traditional style of Regina Andrew is so simple to incorporate into almost any room. Mixing sleek, modern items with those made of natural and rustic materials creates a beautiful combination. Don't be afraid to mix old and new! While the design elements should flow together, it can be quite beautiful to mix modern and traditional design for unexpected contrast.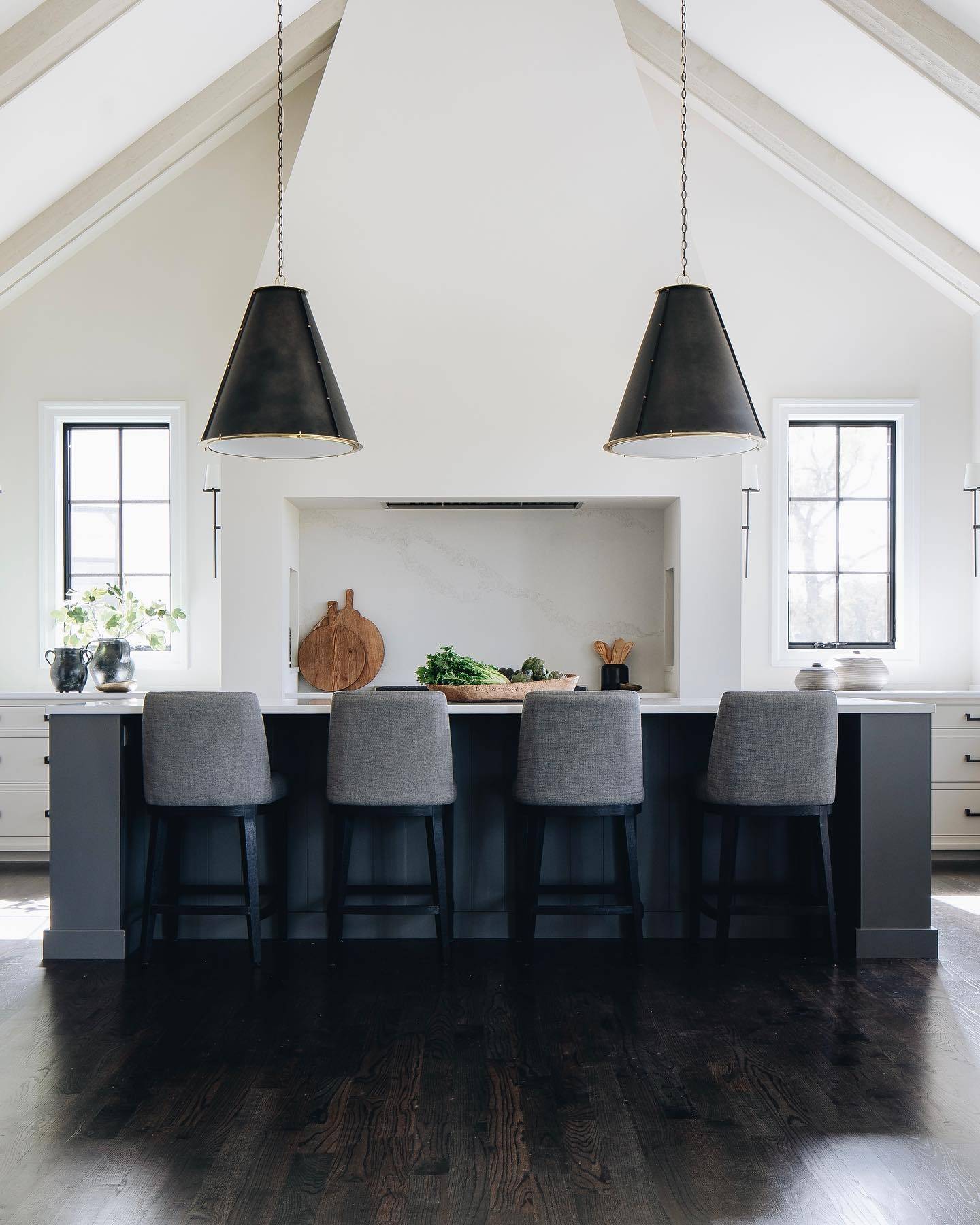 Why We Love Regina Andrew
Aside from how much we love and appreciate the design and craftsmanship, Regina Andrew has developed award-winning sustainable practices as a result of their growing desire to operate in harmony with nature. They use as much recycled cardboard as possible in their corporate offices and warehouses, and they are masters at converting recovered and recycled materials into works of art.
Regina Andrew's first product was a designer doghouse made for charity fundraising. James and Carla have a long-standing association with Last Day Dog Rescue, and they contribute 100% of the revenues from their canine-themed bag line to the rescue organization.
Because charity begins at home, the Regina Andrew team is committed to helping the Detroit community in any way they can, including supporting local talent, procuring local resources, and improving the lives of people around them.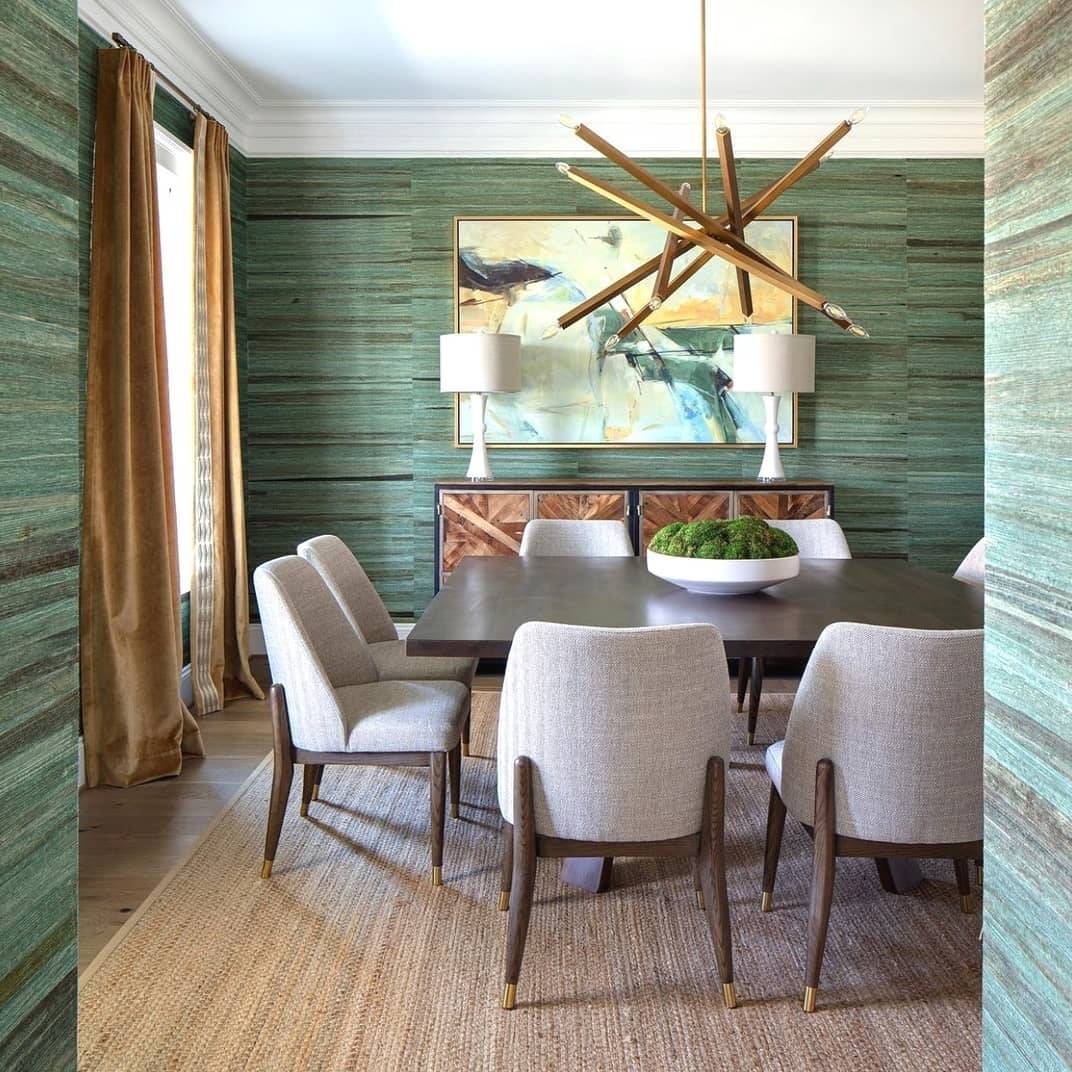 2022 Trends From
Regina Andrew
2022 brings much more soft lines in lighting, furniture and décor. Think soft lines, curves, wrapped arms, and fluidity. Curves instantly create a sense of flow and softness rather than hard angles. Curved lines also help the eye wander across a room, adding interest, flow, and movement. 
Regina Andrew in Our Showroom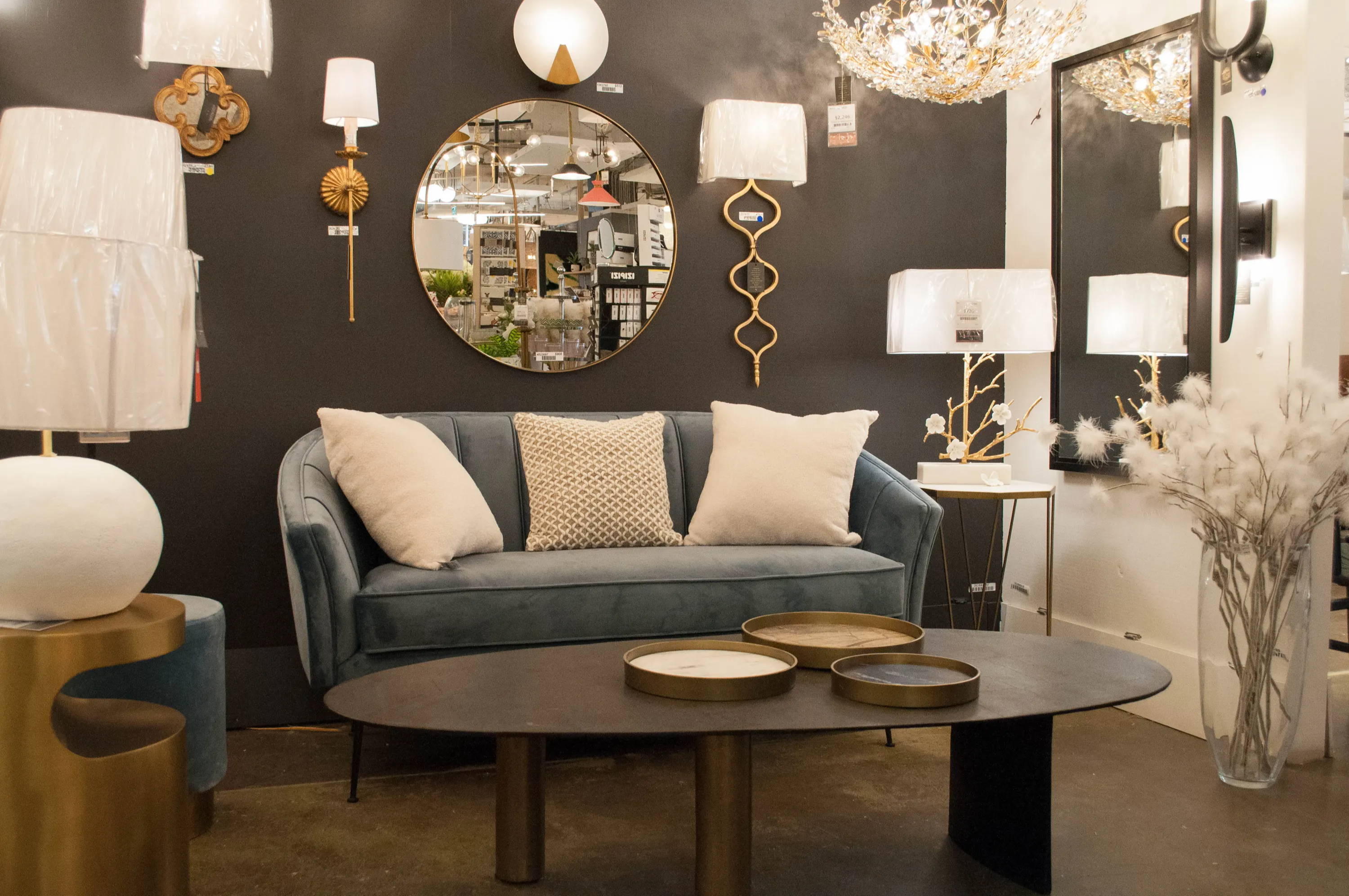 Regina Andrew's unique designs capture the spirit of the city they call home: graceful and modern, but also creative and rock 'n' roll. The creators help ensure that their company is committed to environmentally friendly materials and a variety of national and local charitable initiatives. Regina Andrew was founded on the concept that everything they do should electrify the room, and inspire self-expression and creativity through unforgettable design. This philosophy is expressed in every piece of lighting, furniture, and décor they design. Shop the rest of the collection below to explore Regina Andrew's many transitional and modern lighting styles.
Regina Andrew's Modern Traditional style is perfect to incorporate into almost any room. Their contemporary lighting and transitional furniture made of natural and organic materials is a great combination to refresh any space.
Lighting has the ability to instantly transform an area and alter the mood. Regina Andrews' designs are the perfect way to

elevate your space.